Customer Service – New Business Support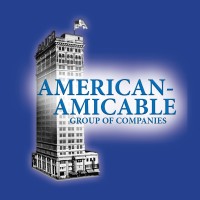 Website American Amicable Group of Companies
Here to meet the needs of your family now and into the future.
You'll act as the liaison between Agents and Policy Owners and the New Business department supports various operational tasks that ensure timely processing and accuracy of applications and policies.
Day in the Life
Communicate with agents through inbound and outbound phone calls, written correspondence, email, and chats.
Resolve product or service concerns by clarifying the agent's complaint, determining the root cause of the problem and recommending the best course of action to resolve the problem
Must have a strong command of company policies, procedures, products and websites in order to satisfactorily assist callers
Maintain an effective and open line of communication with internal and external customers in an atmosphere of service to the agents
Order underwriting requirements as needed and process follow-up tasks to ensure timely processing
Education and work experience
High school diploma or general education degree (GED)
At least two years experience in a customer service role
Must be able to read, write, speak and translate the Spanish language
Ability to type 40 wpm with 90% accuracy
Working knowledge of MS Word, Outlook and Excel and the ability to learn internal software quickly and effectively
What We Offer
Competitive Benefits (Medical, Dental, Vision, Short- and Long-Term Disability, 401K w/ match, PTO, and more!)
A Human Approach
Career Advancement
Professional Development Opportunities
Quality Working Conditions
About Us
American Amicable is a part of iA Financial Group, one of the largest insurance and wealth management groups in North America. Tracing its roots back to 1910, the American-Amicable Life Insurance Company of Texas is a progressive special markets insurer. The Company offers innovative life insurance and annuity products developed to target the individual needs of protection, wealth creation, and estate preservation.