Legal & Compliance Specialist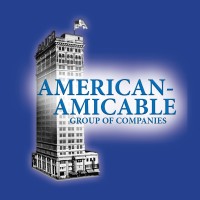 Website American Amicable Group of Companies
Here to meet the needs of your family now and into the future.
The Legal & Compliance Specialist provides support to the iA American and American Amicable Group of Companies' Legal and Compliance Department.
Day in Your Life
Handle a variety of legal research by utilizing various legal research tools.
Prepare draft responses of legal documents and correspondence.
Prepare required reports and filings.
Review regulatory industry issues.
Manage the Department calendar that reflects the timing and tracking of all reports and filings.
What You Need
3 years of corporate legal work experience with an in-house legal department or law firm preferred.
Bachelor's degree preferred. Associate degree and/or relevant work experience, particularly in the insurance industry.
Familiarity and experience with the laws and regulations of life insurance strongly desired.
We've got you covered!
Competitive Benefits (Medical, Dental, Vision, Short- and Long-Term Disability, 401K w/ match, PTO, and more!)
A Human Approach
Career Advancement
Professional Development Opportunities
Quality Working Conditions
About Us
American Amicable is a part of iA Financial Group, one of the largest insurance and wealth management groups in North America. Tracing its roots back to 1910, the American-Amicable Life Insurance Company of Texas is a progressive special markets insurer. The Company offers innovative life insurance and annuity products developed to target the individual needs of protection, wealth creation, and estate preservation.