Environmental, Health and Safety Supervisor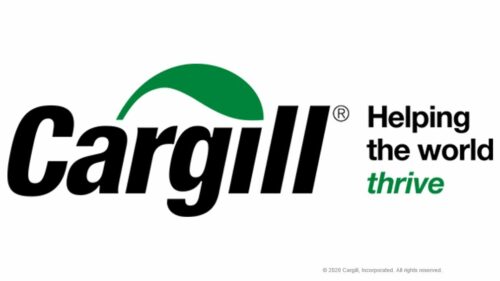 Website Cargill
Make connections. Nourish ideas. Revolutionize tomorrow.
Environmental, Health and Safety Supervisor
Want to build a stronger, more sustainable future and cultivate your career? Join Cargill's global team of 155,000 employees who use new technologies, dynamic insights and over 154 years of experience to connect farmers with markets, customers with ingredients, and people and animals with the food they need to thrive.
Job Purpose and Impact
The Environmental Health and Safety Supervisor (2nd Shift) will provide subject matter expertise in environmental, health and safety compliance. In this role, you will develop, implement and maintain processes and programs built to assure compliance with existing federal, state and local regulations and requirements for a medium complex operation with two or more highly hazardous processes, low serious injuries and fatality and high serious environmental events potential.
Key Accountabilities
Conduct incident investigations based on incident classification and liaise with plant management, maintenance department and production supervisors to identify causes of accidents and prevent their recurrence.
Responsible for preparing and executing audits and ensuring compliance with legal and other requirements.
Promote environmental, health and safety culture through training and education solutions related to environmental, health and safety issues, practices and risks and coach others as the need arises.
Lead action plans by identifying potential emergency situations, creating emergency communication plans and testing and validating the emergency action plans.
Define, implement and handle the processes for risks, hazards and opportunities identification and determine resources required to execute.
Execute controls and applicable control programs and document that control programs have been implemented as planned for a medium size and medium complex operation with medium risk and exposure.
Responsible for personnel decisions related to hiring, performance and disciplinary actions for your direct reports. You will also spend time completing the same tasks as employees on your team.
Other duties as assigned.
Position Information
This position is posted internally as well as externally.
Qualifications
MINIMUM QUALIFICATIONS
Bachelor's degree in a related field OR equivalent experience.
Minimum one year of directly related work experience.
PREFERRED QUALIFICATIONS
Strong scientific and mathematical knowledge.
Solid working knowledge of food safety industry practices and standards.
Confirmed ability to deliver processes effectively to optimize business resources.
One year of supervisory experience.
Bilingual for Spanish-English.
Microsoft Office Suite proficiency (Word, Excel, etc.).
Strong communication skills.
Strong leadership skills.
Cargill highly encourages vaccinations but does not mandate at this time.  Upon hire, you will be asked to provide your vaccination status, and if unvaccinated or if you choose not to disclose, you would be expected to follow Cargill's safety protocols for unvaccinated employees (i.e., mask mandates, and social distancing).
Equal Opportunity Employer, including Disability/Vet.
To apply please visit :  Careers.Cargill.com