Site Coordinator – Midway High School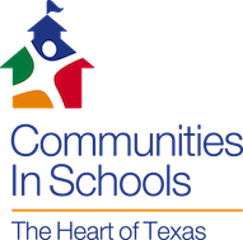 Website Communities In Schools of the Heart of Texas
#AllinforKids
Who We Are:
At Communities In Schools of the Heart of Texas (CISHOT), we are "all-in" for kids!
Our mission is to surround students with a community of support, empowering them to stay in school and achieve in life.
It's where our mission meets our passion to unlock potential, build relationships, and break barriers that stand between students and a brighter future.
If you believe in our mission and seek a meaningful opportunity to make a difference—apply today!
We are seeking a passionate, committed, and value-oriented individual to join our team as a Site Coordinator.
What You Will Do:
As a Site Coordinator:
You will fill a pivotal role in designing, coordinating, and strategically aligning integrated student supports at one of our partner school campuses with at-risk students. Among these services could be academic, behavioral, attendance, social, or a combination. You will work with school leadership and staff to connect students and families with community resources that will empower students to show up healthy, safe, and prepared to learn.
Using a research-proven case management model, you will conduct assessments to tailor a service plan that addresses the needs of students in our CIS program. You will implement these service plans through a combination of brokered services, supported referrals, and the direct provision of services and supports.
The CIS model is based around five basics that every child needs and deserves:
a personal, one-on-one relationship with a caring adult
a safe place to learn and grow
a healthy start and a healthy future
a marketable skill to use upon graduation, and
a chance to give back to peers and community.
All CISHOT programs meet or support one or all of these five basics, and any new programming that is implemented or pursued is designed to meet one or all of these five needs.
Duties and Responsibilities
Responsible for overseeing the daily operations, supervision, and management of CISHOT programs at a specified public-school campus.
Responsibilities may include supervision of staff, interns, and volunteers.
Coordinating with local service agencies to provide students with resources; and ensuring TEA requirements are fulfilled.
Provides or coordinates appropriate services and activities such as tutoring, mentoring, group services, and academic support services.
Recruits and assesses students for caseload to determine eligibility.
Tracks progress and outcomes for each client and the program.
Ensures complete and accurate data entry and documentation throughout the year.
Attends meetings, trainings, and other required functions of both CIS-HOT and funder.
Maintain a positive image by understanding and demonstrating the CIS mission, goals and initiatives within the school and community.
What We Look for:
Required Qualifications/Skills for Site Coordinators:
At least one (1) year of experience in case management services (can also include internship).
Strong case management skills.
Familiarity with processing software programs, such as Microsoft Office and case management software, such as CISNAV.
Highly self-motivated and able to work both autonomously and collaboratively.
Excellent organizational skills with the ability to plan and implement social service programs.
Excellent writing and communications skills.
Effective intervention, advocacy, facilitation, and negotiation skills.
Strong interpersonal skills with a focus in relationship-building.
Ability to complete and pass a Criminal Background Check.
Preferred Qualifications/Experience for Site Coordinators:
Bachelor's Degree in Social Work, Sociology, Psychology, Human Services or related field or equivalent experience.
Master's in Social Work or Counseling.
Experience in a school setting.
Spanish speaking a plus.
Professional licensure a plus
Familiarity and existing relationships within the local community and/or our service area communities.
Candidates of all degree and academic certification levels are welcomed.
Candidates with the requisite professional experiences, skills, and values outlined in this position specification are encouraged to apply.
What We Offer:
Flexible Schedule
Health Insurance
Health Savings Account
Dental Insurance
Vision Insurance
Life Insurance
Paid Time Off
Parental Leave
401(k), plus matching
Licensure Certification Reimbursement
Paid Training
Employee Assistance Program (EAP)
Are You #AllinforKids?  Join our community of changemakers.
About Us
Communities In Schools of the Heart of Texas (CISHOT) is a 501(c)(3) nonprofit organization that was founded in 1989 as the McLennan County Youth Collaboration to address the effects of poverty on children and respond to the increasing dropout problem. Based in Waco, Texas, CISHOT's service area extends across McLennan, Hill, Bosque, Falls, Freestone, and Limestone Counties. CISHOT places social services professionals in partner school districts on school campuses to provide academic, behavioral, and social interventions and supports to pre-K-12 students identified as at-risk. CIS then leverages relationships with school administration, local businesses, social service agencies, health care professionals, and parent and volunteer organizations in order to surround students with support, addressing the needs of the whole child. At-risk criteria are based Texas Education Agency standards and is used uniformly across the 8 districts and 26 schools that are served by CISHOT. Nationally, CIS provides services in more than 2,900 schools in 26 states and the District of Columbia, serving 1.7 million young people and their families every year.
Communities In Schools is committed to Diversity, Equity and Inclusion and promotes policies and practices which support and grow our capacity to reflect these values across all aspects of our agency. CISHOT is an equal opportunity employer. No applicant will be discriminated against because of age, disability, familial status, gender, gender expression, national origin, race, religion, sexual orientation, or veteran's status.
Salary Description
$36,000 – $38,500