Economic Development Coordinator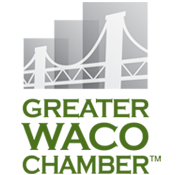 Website https://twitter.com/WacoChamber Greater Waco Chamber
Greater Waco Chamber
The Greater Waco Chamber of Commerce is a dynamic organization focused on building and supporting McLennan County's business community through our membership initiatives, fun, engaging programs and events, public policy support, and economic development efforts.  Our work in economic development aims to support the existing industries of our community while simultaneously attracting new businesses to the area that foster additional job creation for our citizens.
Our team is seeking an Economic Development Coordinator to provide administrative support for the economic development team. We are looking for a master multi-tasker with excellent organizational and communication skills.  Our ideal candidate must be customer-friendly and have an upbeat attitude.  As a key member of the team, you will assist the economic development department with its tasks, through the management of all office functions, including schedule management, records management, reporting, and assisting with the coordination of the department's programs and events.
The position also requires interaction with guests and visitors in-person and/or over the phone or through email.  Through all interactions, the candidate should be polite, professional, and helpful.
The candidate should be attentive while also being accurate. They should always be a positive presence in the workplace, well-prepared and responsive, and willing to meet each challenge directly. They must be comfortable with computers, general office tasks, and excel at both verbal and written communication.
Economic Development Coordinator Responsibilities:
Develop and maintain centralized database of economic development contacts
Coordinate travel reservations for ED team members
Coordinate direct mail and prospect mailings
Maintain master files for ED projects, Business Retention, Waco McLennan County Economic Development Corporation, Waco Industrial Foundation, Demographics and Real Estate
Maintain master calendar for ED team and schedule meetings as needed
Maintain economic development committee records
Assist in coordination of committee meetings and economic development events
Assist in scheduling and reporting of business retention & expansion visits as needed
Assist in maintaining records of industry and market research and demographic statistics
Distribute monthly, quarterly and annual progress, marketing and retention & expansion reports to contract partners
Assist in contract reporting requirements for City of Waco and McLennan County
Collate presentation materials and promotional packets
Assist in the preparation of business attraction and retention proposals
Assist in the quarterly survey of market price indexes
Assist in major employer survey
Support general functions of the economic development team
Screening phone calls and routing callers to the appropriate party
Greet and assist visitors
Maintain polite and professional communication via phone, e-mail, and mail
Anticipate the needs of others in order to ensure their seamless and positive experience
Economic Development Coordinator Requirements:
Associate's degree or 4 years of prior administrative experience
Strong computer skills, including proficiency in Microsoft Office applications including Microsoft Word, Microsoft PowerPoint, Microsoft Outlook and Microsoft Excel
Attention to detail
Desire to be proactive and create a positive experience for others
Ability to read, write and speak the English language at a level to efficiently perform the functions of the position, bi-lingual is a plus
Job Type: Full-time