Medical Device Quality Assurance Manager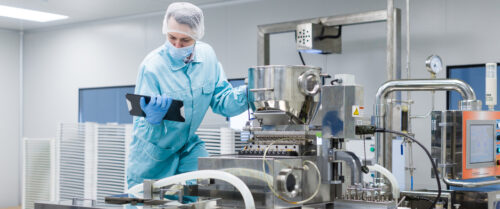 Website Express Employment Professionals
Respecting People. Impacting Business.
Located in Waco, TX
Salary: $92K-$138K+, DOE
Medical Device Quality Assurance Manager needed ASAP!
If you have knowledge and experience of US FDA medical device manufacturing and you understand the following nomenclature; ISO 13485, cGMP, and 21 CFR 820, then this position may be just right for you.
Highly competitive Salary ($92K-$138K+ DOE) and Full Benefits (Health/Dental/Vision/401k, Vacation/Holiday/PTO) offered.
This is a Direct Hire opportunity!
This existing company with a local presence and current Distribution Facility is about to build, staff and manage a brand new Manufacturing facility right here in Waco, TX.
Exceptional opportunity to grow along with this company.
QUALITY ASSURANCE MANAGER:
OVERVIEW
The Quality Assurance (QA) Manager is responsible for ensuring and maintaining the overall effectiveness of the Site Quality Program. This includes but is not limited to the establishment and maintenance of processes and procedures in compliance with ISO 13485 and 21 CFR 820 to ensure that all products meet and maintain regulatory standards and compliance.  The QA Manager will function as the Site Management Representative for all interactions with regulatory bodies including but not limited to the FDA (Food and Drug Administration) and ISO (International Standards Organization). 
JOB RESPONSIBILITIES
Responsible for overall effectiveness of Site Quality Program.
Function as the Management Representative for all regulatory bodies and agencies.
Ensure that the Quality System requirements are effectively established and maintained in accordance with 21 CFR 820.
Establish Quality Plan which defines quality practices, resources, and activities relevant to company products that are manufactured.
Responsible for establishing Quality System procedures and instructions.
Establishment of robust supplier quality initiatives and audits.
Establish and maintain Site Internal Audit program and schedule.
Oversee MRB (Material Review Board) process.
In accordance with 21 CFR 820, Lead Management Review with Senior Management Team within pre-determined intervals.
Oversee and manage the Site CAPA (Corrective and Preventative Actions) system.
Manage the quality department personnel to ensure that all Quality objectives are completed in a timely manner.
Responsible for management of both receiving inspection as well as production inspection processes.
Ensure compliance with cGMP standards.
Uphold all elements of the Site Quality Policy.
Other duties which may be assigned from time to time at this, or other company facilities.
KNOWLEDGE, SKILLS, and ABILITIES
High level of organizational skill is required.
Ability to work independently, in a fast paced, high-pressure environment.
Advanced knowledge of ISO 13485 as well as 21 CFR 820
Advanced knowledge of Microsoft Excel, Word, and Outlook.
Advanced communication and problem-solving skills.
REQUIREMENTS
4-year college degree (Bachelors) in Science, or equivalent.
5+ years experience in regulatory affairs, product development, or product manufacturing in a Management capacity.
Six Sigma Certification a plus
Lean Manufacturing Certification a plus
ISO Lead Auditor Certification a plus
Competitive Salary offered depending on your experience.
To be considered for this position please head to the following link: https://jobs.expresspros.com/job/13913323