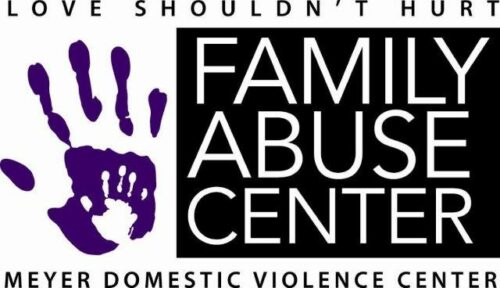 Position Status:         Full – time Legal Advocate
FLSA:             Non-exempt (hourly)
Supervised by:    Director of Legal Services
GENERAL DESCRIPTION AND PURPOSE:
The Legal Advocate serves as a liaison between FAC and the legal system, assisting residential and non-residential clients as they navigate the criminal justice and civil court processes and access various crime victim assistance programs.  Successful applicants will have experience working in the field of domestic and/or sexual violence or the legal field.
The regular workday for this position will be within Family Abuse Center business hours, M-F, 8 a.m. to 6 p.m., except for special client activities and certain outreach activities including but not limited to National Night Out events. Work hours cannot exceed 40 hours per week without pre-approved overtime.
QUALIFICATIONS:
The qualifications listed below are representative of the education, experience, skill/ability, and licenses/credentials required. Reasonable accommodations may be made to enable individuals with disabilities to perform the essential functions.
Education
Bachelor's degree in Criminal Justice, pre-law, or social service, or equivalent combination of skills and experience
Master's degree preferred
Experience
1-3 years of experience in the field of domestic and/or sexual violence preferred
Knowledge of criminal and civil proceedings
Experience working with diverse people and groups
Experience working for systemic changes in the community
Demonstrated effectiveness in working as both a leader and a team member
Skills/Abilities
Fluency in both English and Spanish preferred but not required
Strong written and verbal communication skills
Demonstrates experience and ease working with a diverse population of clients
Demonstrates effectiveness as a member of a team as well as the ability to work independently
Ability to resolve conflict and receive supervision
Demonstrates crisis intervention skills
Maintain personal balance while accomplishing multiple tasks that require a variety of skills
Strong organizational skills
Flexibility and ability to prioritize job responsibilities
Familiarity with Microsoft Office Products
Licenses/Credentials
Valid Texas Driver's License and clear driving record
RESPONSIBILITIES:
Providing direct services to victims of family violence including, but not limited to, court accompaniment, assistance with filing for protective orders and crime victim's compensation, crisis intervention, safety planning, emergency legal advocacy, basic case management, and information and referral regarding other legal resources.
·        Provide community education and training to rural communities to help identify victims of family violence and provide or refer them to needed services
Develop working relationships with law enforcement personnel, community agencies, faith-based organizations, district attorney, judges, medical professionals, volunteers, and other entities that work with or encounter victims of family violence
Assist with crisis line coverage as needed
Maintain case files of each client session and enter client statistical data in the electronic database
Complete other duties as assigned by supervisor
Believe in and act in accordance with the agency's mission statement and goals
Experience working with diverse population and groups.
Write routine reports, correspondence and appropriate case notes.
Document all client services as well as community outreach work