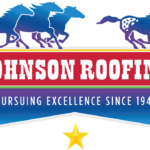 Website Johnson Roofing, Inc.
Johnson Roofing is currently seeking a Mechanic to fill an immediate position.
Must have verifiable experience with gas and diesel vehicles and hydraulics since duties will include troubleshooting engine performance problems, inspect and maintain vehicles, perform installation, maintenance,repair and replacement of engine systems plus routine and annual maintenance of vehicle fleet & heavy equipment. Must be able to work on tractors and other farm equipment also.