Digital Sales Manager, KXXV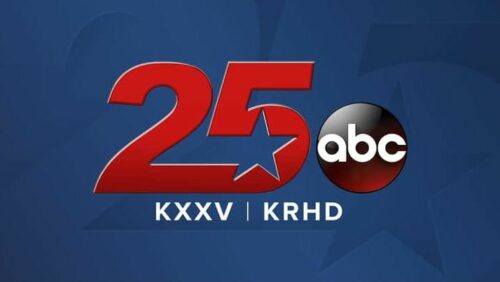 Website KXXV / Scripps Media
Give light and the people will find their own way
KXXV/KRHD is looking for a Digital Sales Manager to join their team in Waco, TX. As a Digital Sales Manager, you'll be responsible for driving online advertising revenue for the local media property. Works directly with sales management and Account Executives to ensure that new business development, account retention and new product launch goals are achieved.  Responsible for the full array of digital advertising solutions including platforms like Over The Top (OTT) video, search strategies (SEO/SEM), social media strategies, digital display and e-mail targeting.
WHAT YOU'LL DO:
Collaborate with DOS and other sales managers and departments to accomplish the objectives of the station.
Full responsibility for digital revenue, including establishing and achieving monthly, quarterly, and annual digital sales goals.
Develop and execute local digital sales strategy and revenue plan.
Responsible for making business decisions regarding the profitability of the sales organization as well as specific sales proposals and offerings.
Serve as the local digital product, process, and sales strategy expert.
Collaborate with the Sales Managers to train, develop and motivate the local sales team so that revenue goals are achieved.
Collaborate with the Sales Managers to foster career growth and development of the local sales team so that a pipeline of talent for future Scripps sales management openings is ready.
Interpret and utilize market and advertiser research to develop solutions, marketing materials, and presentations.
Establish and monitor key pacing metrics and conduct frequent pipeline review to effectively forecast results.
Develop, recommend and execute actions to gain market share.
Provide input to local leadership regarding market conditions, competition, and effectiveness of the digital sales plan.
Ensure successful execution of each campaign.
Other duties as assigned.
 
WHAT YOU'LL NEED:
Four-year business degree preferred.
A minimum of two to five years of sales management experience is required, preferably in an online advertising environment.
Leadership experience, with a proven track record of building and managing a team of Digital Media Professionals (account executives).
 
WHAT YOU'LL BRING:
Excellent leadership skills and experience managing sales staff to achieve revenue goals and high performance.
Superior digital product knowledge, local market analytic and personal selling skills.
Excellent verbal and written communication skills.
Ability to share vision, gain buy-in, and build loyalty.
Performance oriented leader with sound ability to manage team to daily outcomes, and achieve goals through his/her team.
Ability to manage escalated difficult or emotional customer situations.
In depth knowledge to pull reports needed to ensure proper pacing of their team and the canvass. 
Excellent organizational and analytical skills, including proficient PC skills in Microsoft Office applications.
Exceptional coaching skills.
Valid driver's license and good driving record required. In addition, proof of insurance and liability coverage may be required.
 
#LI-NC1
SCRIPPS' COMMITMENT TO EQUITY, DIVERSITY AND INCLUSION:
At Scripps, we are committed to a diverse and inclusive culture that reflects the communities we serve. We are intentional about creating an environment where employees, our audiences and other stakeholders feel valued and inspired to reach their full potential and make authentic connections. We foster a workplace culture that embraces each person's diversity, including the extent to which they are similar or different. Scripps leaders believe that an equitable and inclusive culture is not only the right thing to do, it is a business imperative. Read more about our commitment to equity, diversity and inclusion at scripps.com.
ABOUT SCRIPPS:
The E.W. Scripps Company (NASDAQ: SSP) is a diversified media company focused on creating a better-informed world. As the nation's fourth-largest local TV broadcaster, Scripps serves communities with quality, objective local journalism and operates a portfolio of 61 stations in 41 markets. The Scripps Networks reach nearly every American through the national news outlets Court TV and Newsy and popular entertainment brands ION, Bounce, Grit, Laff and Court TV Mystery. Scripps is the nation's largest holder of broadcast spectrum. Scripps runs an award-winning investigative reporting newsroom in Washington, D.C., and is the longtime steward of the Scripps National Spelling Bee. Founded in 1878, Scripps has held for decades to the motto, "Give light and the people will find their own way."
As an equal employment opportunity employer, The E.W. Scripps Company and its affiliates do not discriminate in its employment decisions on the basis of race, sex, sexual orientation, transgender status, gender, color, religion, age, genetic information, medical condition, disability, marital status, citizenship or national origin, and military membership or veteran status, or on any other basis which would be in violation of any applicable federal, state or local law. Furthermore, the company will make reasonable accommodations for qualified individuals with known disabilities unless doing so would result in an undue hardship for the company.