IT Operations Technician, KXXV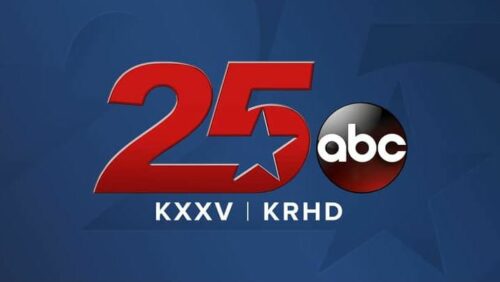 Website KXXV-TV / Scripps Media
Give light and the people will find their own way
KXXV, the Scripps ABC station in Waco, TX is hiring an IT Operations Tech! The IT Ops Tech oversees local area networks, compliance, installation/maintenance/documentation of computers, and serves as the liaison to corporate.
WHAT YOU'LL DO:
Maintain the daily documentation of required systems, including backups, adds, deletions, service patches.
Perform installation, setup and maintenance on personal computers and local area networks (LAN), service as key person working with corporate office on WAN and special projects.
Serve as Purchasing Agent for location asset management (e.g. software license management, hardware and software, peripherals).
Maintain Traffic/Sales Wide Orbit system on the local level and Financial System, ensuring it is operational and compliant with corporate security policies, including backup systems and offsite storage.
Maintain Sarbanes-Oxley quarterly self-assessment certifications as well as other controls to corporate mandated levels of compliance.  Develop "best practices" for systems that do not fall under SOX Controls.
Maintain appropriate computer related studio electronic equipment and systems including but not limited to Apple editing systems, Promise SAN, Apple servers, Crispin automation, VIZrt graphics systems, Weather systems, Live streaming platforms, Compusat automation, AVID iNews and other broadcast systems.
WHAT YOU'LL NEED:
Bachelor's degree preferred.
5 – 8 years experience. Minimum of 5 years' experience required in PC Systems and Networking, having been an IT Director or equivalent during past 3 years.  Excellent communications and leadership skills plus a service-oriented attitude are particularly important.  SBE and Cisco certifications are desired.
WHAT YOU'LL BRING:
Individual should have good computer networking skills, good people skills and good organizational skills.
Ability to work in a fast-paced live-news environment where response time is critical.
Must be able to conform to high security environment and execute the rules governing the Scripps company security and controls policies.
Must be able to keep up with daily documentation of the computer network. Knowledge of Cisco related- certification is desired.
Must be able to work flexible work hours, including holidays, weekends and evenings. Must be able to work well under pressure, meet deadlines, and work well with other people.
#LI-SM2
#LI-Onsite
SCRIPPS' COMMITMENT TO EQUITY, DIVERSITY AND INCLUSION:
At Scripps, we are committed to a diverse and inclusive culture that reflects the communities we serve. We are intentional about creating an environment where employees, our audiences and other stakeholders feel valued and inspired to reach their full potential and make authentic connections. We foster a workplace culture that embraces each person's diversity, including the extent to which they are similar or different. Scripps leaders believe that an equitable and inclusive culture is not only the right thing to do, it is a business imperative. Read more about our commitment to equity, diversity and inclusion at scripps.com.
ABOUT SCRIPPS:
The E.W. Scripps Company (NASDAQ: SSP) is a diversified media company focused on creating a better-informed world. As one of the nation's largest local TV broadcasters, Scripps serves communities with quality, objective local journalism and operates a portfolio of 61 stations in 41 markets. The Scripps Networks reach nearly every American through the national news outlets Court TV and Scripps News and popular entertainment brands ION, Bounce, Defy TV, Grit, ION Mystery and Laff. Scripps is the nation's largest holder of broadcast spectrum. Scripps runs an award-winning investigative reporting newsroom in Washington, D.C., and is the longtime steward of the Scripps National Spelling Bee. Founded in 1878, Scripps has held for decades to the motto, "Give light and the people will find their own way."
As an equal employment opportunity employer, The E.W. Scripps Company and its affiliates do not discriminate in its employment decisions on the basis of race, sex, sexual orientation, transgender status, gender, color, religion, age, genetic information, medical condition, disability, marital status, citizenship or national origin, and military membership or veteran status, or on any other basis which would be in violation of any applicable federal, state or local law. Furthermore, the company will make reasonable accommodations for qualified individuals with known disabilities unless doing so would result in an undue hardship for the company.