Southwest Assistant Region Director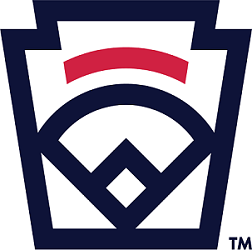 Website Little League Baseball Incorporated Little League Baseball Incorporated
One Team One Little League
SOUTHWEST REGION ASSISTANT DIRECTOR
Little League International is looking to hire a full-time Southwest Region Assistant Director in our Waco, TX location. Individuals who would like to work for an established nonprofit organization that plays a positive role in the lives of millions of youths around the world and who supports the vitality and mission of our youth program throughout the Southwest Region of the United States are encouraged to apply.
This full -time exempt position has core hours of Monday – Friday, 9:00 AM to 5:00 PM. While most work is done during normal business hours, occasional peaks in workload occur during the spring/summer months and may include, but not limited to, evening on-call tournament phone duty, special events, such as clinics and seminars at the Southwest Regional facility or while traveling on business. This position is also key in helping to administer Southwest Regional Tournaments and assisting during the Little League World Series which requires working evenings and weekends.
This position earns a competitive salary commensurate with skills and experience. A drug screen and background checks are required. We also offer excellent benefits including a flexible work arrangement program, medical, dental, vision, life insurance, Short Term Disability, Long Term Disability, a 401(k) plan with employer match, and 15 paid holidays per calendar year in a positive work culture that embraces diversity and inclusion. If this sounds like the right opportunity for you, apply today!
ABOUT LITTLE LEAGUE SOUTHWEST REGION HEADQUARTERS
A division of Little League International, the Southwest Region Administrative Headquarters is located in Waco, TX and provides the administrative and operational support for Little League Baseball and Softball programs throughout the Southwest region of the United States. Little League International is the leading nonprofit youth sports organization with 75+ years of history supporting youth baseball and softball. Little League® is played in approximately 6,500 communities across more than 80 countries around the world. We believe in the power of youth baseball and softball to teach life lessons that build stronger individuals and communities.
A DAY IN THE LIFE OF AN ASSISTANT DIRECTOR AT LITTLE LEAGUE INTERNATIONAL
As the Southwest Region Assistant Director, you will provide assistance to the Director of the Region in all areas of operations including, providing service and support to new and existing leagues, and volunteers within the Southwest Region via telephone, email, TEAMS and in person meetings. You will schedule, organize, and conduct on-site, off-site, and virtual training at the regional center and find innovative ways to advance our mission and assist in providing facility oversight at the regional center. In addition, you will assist with administering all aspects of the Southwest Regional Tournament including, on field operations, merchandise sales and managing tournament volunteers. You'll get great satisfaction out of using your skills to help an iconic nonprofit organization continue to serve youth throughout our country and world. Frequent travel may be required throughout the Southwest Region.
QUALIFICATIONS FOR AN ASSISTANT DIRECTOR
 A passion for our mission is a must!
Bachelor's degree in Sports Administration, Business Administration, Marketing, Education, or related field, or equivalent work experience in lieu of college degree
Possess a background in baseball and/or softball with familiarity of Little League rules and regulations a plus, or a willingness to learn a must.
Ability to sensitively resolve volunteer/league issues when necessary and handle stressful situations with diplomacy and tact.
Must live within commuting distance to Waco, TX or be willing to relocate.
Assist with implementation and administration of new programs developed by Little League International in the Southwest region of the United States
Develop recommendations for new program ideas and league growth
Proficient with MS Office, including Word, Excel, Outlook, PowerPoint
Excellent verbal and written communication skills and comfortable in front of an audience with ability to make presentations
Ability to travel when required to support the Southwest Region of the United States
Experience managing, motivating, and working with volunteers preferred
Must be congenial, diplomatic, tactful, and pleasant while dealing with the public
Strong organizational skills, including the ability to prioritize and complete multiple projects and assignments on time and on task
Requires attention to detail an accuracy
Requires positive work attitude and professionalism while working in a fast-paced work environment
Ability to lift items up to 30 pounds; requirement increases up to 50 pounds during regional tournaments
Fluency in English language required
Must possess a valid driver's license
PREFERRED QUALIFICATIONS
Thorough knowledge of the operation of Little League Baseball and Softball program as well as an understanding of the programs, rules, regulation, is preferred.
Previous event management experience preferred.
Previous experience working and managing volunteers preferred.
Preference will be given to applicants who reside within the state of  Texas.
To Apply: Visit https://www.littleleague.org/who-we-are/career-opportunities/  to submit your resume, cover letter and salary requirements.
DIVERSITY IN THE WORKPLACE STARTS HERE- ALL ARE WELCOME AND ENCOURAGED TO APPLY! We are dedicated in providing a diverse, accepting, and supportive work environment that holds all employees to the highest standards of conduct, integrity, inclusiveness, respect, and engagement. We strive to transform our organization into a place where employees work, thrive, and grow while supporting our collective and individual successes.
EQUAL OPPORTUNITY EMPLOYER – We build teams from qualified candidates regardless of their gender, background, race, religion, or sexual orientation.
COVID-19 CONSIDERATIONS: As the pandemic continues to impact the world, we are committed to providing safe working conditions at all of our locations. We adhere to CDC, state, and local guidance with regard to COVID-19. All applicants should be willing to follow all COVID-19 safety protocols we establish.