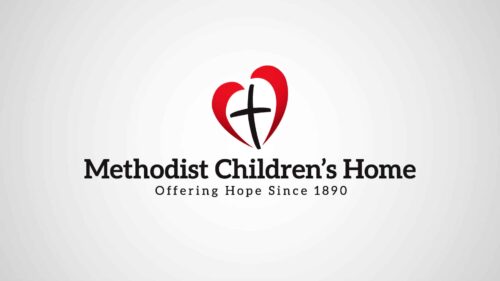 Website Methodist Children's Home
We empower all we serve to experience life to the fullest.
JOB SUMMARY
The Home Services Specialist is responsible for all aspects of the food services program in the assigned homes and/or areas. This includes menu planning as well as the purchase and preparation of meals, snacks and food for special occasions.  This position is also responsible for the purchase of personal care items and other supplies needed in the homes.  The Home Services Specialist works closely with the assigned team to ensure that the home operates efficiently and the needs of residents are met.  The Home Services Specialist must exhibit the intellectual and emotional maturity required to relate to and care for youth who have behavioral issues and difficulty relating to others due to developmental delays, mental health needs and trauma. The position requires respect for and compassionate understanding for the youth in care and the ability to balance the need for nurture and structure in their work with youth. The Home Services Specialist must have the ability to form and maintain healthy relationships with youth and co-workers, effectively communicate with others, solve problems and regulate their own behavior in all situations. The Home Services Specialist must maintain a healthy value system, including moral and ethical behavior consistent with the agency's mission and core values.
DUTIES AND RESPONSIBILITIES
 Purchase food and personal care items through local grocery stores.
Plan and cook nutritious and good tasting meals.
Maintain an inventory of food and supplies in the group home.
Maintain the cleanliness of the kitchen and food preparation areas and ensure food storage and food preparation is conducted in compliance with established health standards and regulations.
Involve youth in the planning of meals, purchase of food and supplies and the preparation of meals as appropriate to operation of the unit and the skills and abilities of the youth. 
Promote age-appropriate independence through instruction and coaching on self-care skills and participation in age-appropriate skill development activities.
Learn and effectively use the Trust-Based Relational Intervention (TBRI) model of care.
Develop a relationship with each youth in care and proactively teach self-regulation techniques and acceptable ways to give and receive care. 
Work independently and in cooperation with other child care staff to provide a safe, clean, and orderly home for youth in compliance with applicable licensing and accreditation standards. 
Assist direct care staff in the supervision and transportation of youth in care when needed.
Supervise youth in care to ensure their safety and well-being and adjust the level of supervision according to the circumstances and needs of the youth.
Manage agency funds, resources and equipment, assigned to and for their use, safely and according to agency policy and procedures.
Complete required documentation to promote safe child care and sound home management.
Ensure all facilities and equipment are clean, organized and maintained.