Director of Education and Workforce Initiatives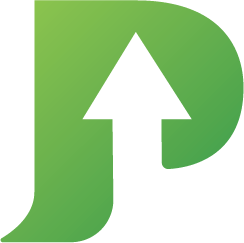 Job Summary
The Director of Education and Workforce Initiatives develops, coordinates, and executes projects and initiatives which advance benchmark indicators for success in the post-secondary landscape. This role will promote an equitable and accessible college and career pipeline. Work with school districts, higher education institutions, and community partners to pursue their goals and work collaboratively to create new solutions as needed.
Key Responsibilities
Promotes equity and access for all McLennan County students in improving the college and career pipeline.
Provides leadership and oversight of post-secondary collective impact initiatives.
Works collaboratively with the Senior Director of Research and Data in examining research, landscape analyses, and other organizations' goals to align efforts across the community.
Works with secondary schools, community organizations, education and community leaders to advance post-secondary college and career success.
Collaborate with workforce development efforts with Prosper Waco staff and other community organizations.
Serves as a resource for the PW team and Waco community in assessing, identifying, and problem-solving college and career access needs.
Establishes and/or facilitates working groups and/or task forces relevant to current projects.
Effectively manages multiple activities, projects, and changing priorities.
Shows initiative and voluntarily provides assistance and team support to facilitate achievement of project-specific and broader organizational goals at Prosper Waco.
Works collaboratively with research and evaluation staff as they collect, analyze and interpret data for shared measurement.
Provides assistance for building partner capacity in data collection and interpretation.
Other duties as assigned by supervisor.
Qualifications
Minimum bachelor's degree in a related or applicable field. Graduate degree preferred.
Minimum of 5 years' experience in working or leading in the education field.
A professional leader who has been successful in a variety of settings and/or positions.
Exemplary character and integrity with commitment to the mission of Prosper Waco.
Exceptional verbal and written communication skills.
Strong public speaking skills.
Strong understanding of college and career pipeline issues and needs.
Exceptional networking and engagement abilities.
Strong relational and organizational skills.
Initiative, creativity, and ability to manage multiple tasks and meet deadlines.
Computer skills, including proficiency in word processing and a basic understanding of technologies associated with the Internet.
Knowledge of Salesforce and project management software preferred.