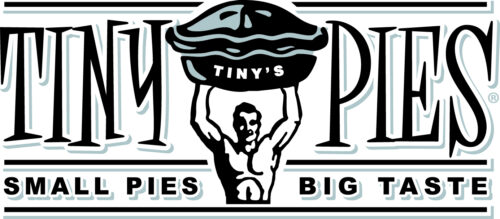 Website Tiny Pies®
Family owned and Texas born business that's baking up smiles!
Tiny Pies was launched in Austin 10 years ago by mother/ daughter duo Kit Seay and Amanda Wadsworth. They started Tiny Pies with a clear mission of making people happy through food. Today, 10 years later that mission is still the focus of Tiny Pies. We exist to create connections in communities by baking up smiles. We are a family run company who chooses joy first and strives to create a work environment that is stimulating and fulfilling while pursuing individual and team oriented growth and we strive to promote from within.  We believe in quality first; always sourcing natural ingredients from local sources while using recipes and methods that have been passed down from generations, with the least amount of environmental impact.  
Tiny Pies is scaling ( and quickly moving into a state-of-the-art, brand new production facility)  and we're looking to build out our A team of energetic and motivated team members willing to work hard and have fun! The Pie Ambassador position at Tiny Pies is responsible for providing legendary customer service as a cashier in our shops. If you love baked goods, are passionate about great food, love working with customers and like to have fun then this is the position for you!  Come join our team and let's bake up smiles one pie at a time!
Responsibilities
Provides exemplary customer service, including interacting with customers, answering customer enquiries, and effectively handling customer complaints. 
Knowledgeable about all products and history of the brand.
Responsible for meeting sales goals.
Process sales transactions
Calculate the cost of products or services
Accept payments
Report issues with equipment
Ensures company brand materials and physical working spaces meet and exceed company presentation standards
Job Qualifications
Strong Oral and Written Communication Skills, Motivational Skills, Results-Oriented, Sales Skills, Customer Service Skills
Benefits
We offer health insurance benefits to full time team members after 60 days of employment
Full time employees begin accruing Paid Time Off after 90 days of employment
Full time employees have paid time off for Thanksgiving Day, Christmas Day, and New Years