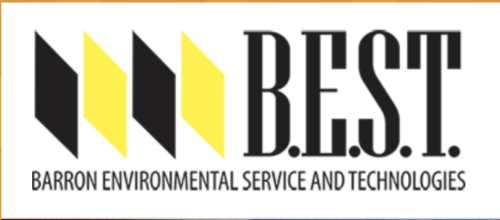 Website Barron Environmental Service and Technologies (B.E.S.T)
Full service erosion & sediment control organization
Position Title:  Fence Installer FLSA Status:  Nonexempt / At-Will / Full Time
Hourly Rate: To be Determined (DOE)                                    Reports to: Crew Lead
Primary Objective:
This position is responsible for the installation of erosion controls, maintenance of building, grounds, and equipment.
Education / Certifications / Licenses:
High School Diploma or GED (optional)
Valid Texas Driver's License (preferred)
Experience:
At least one year (preferred)
Competencies:
Ability to follow policies and work within the rules
Accuracy/quality and detail orientation
Initiative /Self-directed
High ethical & behavior standards
Flexibility /capacity to adapt to activity adjustments in service and operation's needs.
Tolerance to stressful circumstances
Essential skills:
Ability to effectively communicate site conditions.
Customer relations and problem-solving tactics
Ability follows instructions
General knowledge of business operational procedures
Ability to read and write
Major Duties, Tasks, Functions, and Responsibilities:
Regular attendance & timeliness
Installation of erosion controls.
Perform tasks/activities
Follow directions
Follow and comply with company policies and procedures
Complete daily logs of tasks/activities
Warehouse, Service records, vehicle and equipment
Perform maintenance, structural and outside grounds
Perform PM, inventory records daily and service logs
Report necessary repairs or maintenance
Inventory
List and submit inventory items to be ordered
Customer Service
Meet with customers on site prior to installation when applicable
Complete work orders of tasks/activities
Meeting
* Participate in daily meetings with Crew Lead
Attend monthly company meetings
Physical demands and work environment: Physical demands and work environment
Hours will vary based on operation's needs. Some weekends if necessary
Must be able to stoop /lift/bend /climb and reach in order perform the essential job functions
Work Schedule:
Monday to Friday
Overtime
Weekend availability
Work environment:
Must be able to withstand difficult climate conditions
Office environment, normal activity
Physical demands:
Ability to work in a fast-paced industrial shop and office working environment
Ability to sit or stand for prolonged periods of time
Ability to access and navigate all areas of the work environment
Ability to lift a minimum up to 50 pounds at a time
Ability to physically bend, push, pull, stretch, move hands, wrist and fingers frequently
Ability to work 40 hours per week and frequent extended hours
Ability to work in extreme and unpleasant weather conditions
Work authorization/security clearance required:
Must be eligible to work in the United States
Other Duties as Assigned:
Please note this job description is not designed to cover or contain a comprehensive listing of activities, duties or responsibilities that are required of the employee for this job. Duties, responsibilities, and activities may change at any time with or without notice and the team member may be asked to perform other duties as assigned.
Affirmative Action/EEO Statement: 
Barron Environmental Service and Technologies (B. E. S. T) values diversity and believes in providing equal opportunity in who we hire, train, and promote in all positions without regard to race, color, religion, national origin, sex, age, disability, or any other protected status. We seek to ensure that decisions regarding compensation, promotions, benefits, and/or programs will be in alignment with our value of diversity.