Civil Engineer- Substation Design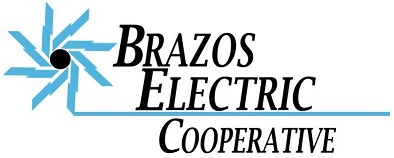 Website Brazos Electric Power Cooperative
Position Summary:
Support and assist the Substation Civil Engineering section with planning and design of substation and switching station facilities. Perform independent civil design and system studies on specific projects. Perform other duties as required.
Tasks, Duties and Responsibilities:
Design
Prepare and analyze engineering drawings, calculations, engineering reports, engineering designs, specifications and system data to determine design parameters on specific projects requiring substation related equipment including, but not limited to, steel, switches, motor operators, current transformers, potential transformers, station service transformers, regulators, lightning arresters, insulators, control buildings, fences, concrete walls, and general substation miscellaneous equipment.  Design system facilities for projects in accordance with applicable codes and regulations. Prepare RUS Construction contracts and requisitions for construction. Work closely with purchasing department and vendors to ensure product specification compliance.
Planning, Analysis and Support
Plan and develop new substation and switching station facilities, develop improvements to existing substation and switching station facilities. Perform detailed engineering studies and reports and assist in project management by reviewing contract specifications and estimating labor, materials and construction costs of projects. Provide technical support to others within and outside the Engineering Department. Perform field investigations, inspections, or monitoring of substations and switching stations. Work closely with construction inspectors and construction personnel throughout construction duration to ensure completion of designed facilities.
Education & Experience Requirements:
Requires a Bachelor of Science degree in Civil Engineering from an ABET accredited university. Bachelor of Science degrees in other engineering disciplines from an ABET accredited university with previous experience or technical work history in substation civil design may be considered.
Brazos Electric provides competitive pay and excellent benefits including a 401(k) plan and group insurance benefits. The job posting is not intended to describe fully the position's requirements or essential functions, which are subject to change. Brazos Electric Power Cooperative, Inc. is an Equal Opportunity Provider and Employer. All qualified applicants will receive consideration for employment without regard to race, color, sex, sexual orientation, gender identity, religion, national origin, disability, veteran status, or other protected status.