Engineer-Electrical Transmission Planning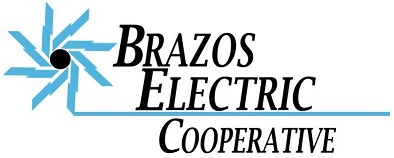 Website Brazos Electric Power Cooperative
Position Summary:
Provide electrical engineering analysis and technical support for the planning and operation of the transmission system. Perform system studies, analyze simulated or actual operating results, develops solutions to current or future system issues, and appropriately report findings and recommendations. Participate and coordinate with ERCOT on various working groups and model development. Prepare reports with project justifications for budgetary purposes and regulatory bodies. Perform other duties as required.
Tasks, Duties and Responsibilities:
Analysis
Perform steady-state and dynamic analyses of ERCOT approved load flow models utilizing PSSE or PowerWorld software under the direction of the Planning Manager. Conduct operational studies concerning day-to-day transmission system operations and make recommendations. Perform generation interconnection studies in accordance with the ERCOT protocols and Brazos Planning Procedures. Perform system impact studies of forecasted large power loads and make recommendations as required.
Report
Annually prepare near term and long term transmission planning assessments in accordance with NERC Reliability Standards, ERCOT protocols and Brazos Planning Procedures including the FERC 715 report. Prepare a five-year Construction Work Plan and amendments containing detailed transmission system improvements based on engineering and economic studies and member extension projects based on input from member cooperatives.

Budget
Annually create a five-year transmission budget based on the cumulative results of the various studies. Annually create a five year member extension budget based on feedback from member cooperatives.

ERCOT
Prepare and submit modelling data for changes and additions to the transmission system in accordance with the ERCOT protocols and utilizing established software tools. Serve on and participate in various ERCOT committees and task forces related to the operation and planning of the transmission system. Manage large amounts of data in Access databases or Excel spreadsheets including but not limited to historical load data, under frequency feeder data, transformer data, budget information and detailed transmission system model data associated with contingency definitions and equipment.
Member Services
Annually coordinate and participate in planning meetings with member cooperatives to exchange information regarding future plans, schedule projects and evaluate the performance of the transmission system. Annually provide member cooperatives with various status reports including but not limited to a transformer loading and power factor report. Annually perform the under frequency load shed analysis in accordance with the ERCOT and SERC protocols and make recommendations for changes to member cooperatives as needed.
Education and Experience Requirements:
Bachelor of Science Degree in Engineering, preferably Electrical Engineering, with a minimum of five years of progressive responsibility and varied engineering experience.
Preferred Requirements:
Texas Registration as a Professional Engineer. Distribution/transmission planning experience in utility or cooperative background.
Brazos Electric provides competitive pay and excellent benefits including a 401(k) plan and group insurance benefits. The job duties listed are not intended to describe fully the position's requirements or essential functions, which are subject to change.
Brazos Electric Power Cooperative, Inc. is an Equal Opportunity Provider and Employer. All qualified applicants will receive consideration for employment without regard to race, color, sex, sexual orientation, gender identity, religion, national origin, disability, veteran status, or other legally protected status.