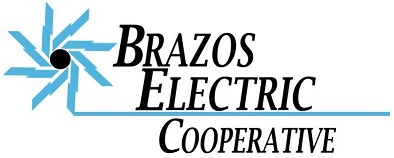 Website Brazos Electric Power Cooperative
Position Summary:
Perform construction activities on de-energized substations under close supervision. Assist other substation construction personnel by assembling material and tools in preparation of work. Perform other duties as required.
Tasks, Duties and Responsibilities:
Assemble material, operate and maintain tools and equipment as required to meet the safety operating needs of the job. Assist in the setting of forms for substation foundations, placing of reinforcing steel, pouring concrete, wrecking forms and backfilling excavations. Assist in the hauling, set-up and energization of mobile substations for construction, maintenance or emergencies when necessary. Sub-assemble on the ground substation components and equipment. Assist in the building of fences around substations. Assist Lineman-Construction on the structures and in aerial lifts by providing the necessary tools and material. Learn to climb steel towers and poles and work as member of crew under close supervision and instruction. Learn to operate the various pieces of construction equipment used to construct and maintain substations. May perform aluminum welding when qualified and certified by the Crew Foreman. Paint all equipment in substations. Learn the Cooperative's safety rules, proper work practices and is responsible for operating in accordance with these procedures.
Education & Experience Requirements:
High School Diploma or equivalent certificate. Maintain a commercial drivers' license (Standard Transmission) and the appropriate endorsements within nine (9) months of employment.
Physical and Environmental Requirements:
Requires working outside in varying environmental locations and in varying weather conditions with extreme temperature ranges. Requires working at night, inside or outside, in all weather conditions. Requires working with and near high voltage. Requires lifting, pushing, pulling, or carrying weight equal to 50 pounds or more. Requires climbing ladders and stairs, working on elevated platforms or scaffolding and working from a bucket truck. Requires kneeling, crawling, bending, twisting while lifting arms above shoulders and stooping for extended periods of time, in order to accomplish duties while grasping, pulling, or pushing objects or manipulating tools. Requires walking and/or standing for extended periods of time, which includes annual foot patrols of transmission lines and facilities. Requires sitting for extended periods of time while riding in a motor vehicle. Requires wearing Personal Protective Equipment (PPE). Requires manual and detailed hand work using both hands. Also may require repetitive manual tasks. Requires quick, calm action in response to emergency situations. Requires working overtime and traveling at times with short notice. Must live within a 30-minute response time to BEPC Office location of 7616 Bagby Avenue, Waco, TX. Must be available 24/7 in case of emergency call outs. Must have and maintain required driver's license. Requires hearing within normal range, hearing aids are permitted. Requires vision within normal range, corrective lenses are permitted.
Brazos Electric provides competitive pay and excellent benefits including a 401(k) plan and group insurance benefits. The job description listed is not intended to describe fully the position's requirements or essential functions, which are subject to change. Brazos Electric Power Cooperative, Inc. is an Equal Opportunity Provider and Employer. All qualified applicants will receive consideration for employment without regard to race, color, sex, sexual orientation, gender identity, religion, national origin, disability, veteran status, or other legally protected status.