Children and Family Case Manger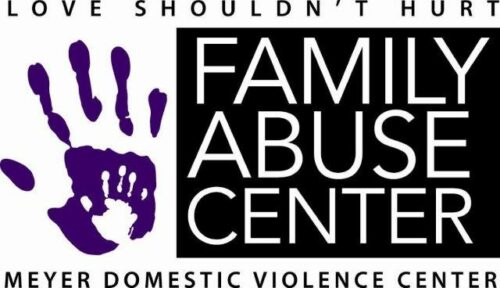 Position Status:          Full-Time
FLSA:                         non-exempt (hourly)
Supervised by:            Director of Shelter Services
GENERAL DESCRIPTION AND PURPOSE:
The overall responsibility of the Children's Advocate is to provide prevention, educational, therapeutic services and activities for children and adolescents in the shelter, and to provide parenting support for parents receiving services from the Family Abuse Center.   The Children's Advocate is responsible for coordination of the children's program, collaborating with area school districts and Child Protective Services, and could include the supervision of interns, volunteers, and/or staff as necessary.  As needed, represents the FAC at community events, and completes other tasks as assigned by supervisor.
The regular workday for this position will be afternoon and evening hours but may include some early morning. Examples of work that will be outside of Family Abuse Center business hours, including transportation to and from school, children's evening groups, special children's activities. Some activities may fall on the weekend. Work hours cannot exceed 40 hours per week.
QUALIFICATIONS:
The qualifications listed below are representative of the education, experience, skill/ability, and licenses/credentials required. Reasonable accommodations may be made to enable individuals with disabilities to perform the essential functions.
Education
·       Associate's, Bachelor's or Master's Degree in Social Work or Counseling or Education preferred. Recent or soon-to-be graduates will be considered.
Experience
1 year experience in the field of Domestic Violence or working with children who have experienced trauma preferred, or the same amount of residential services and/or case management experience.
Experience in social, educational, child development or human service field required.
Skills/Abilities
Strong written and verbal communication skills
Demonstrated experience and ease working with a diverse population of clients
Ability to handle crisis situations with sensitivity and assertiveness
Strong organizational skills
Demonstrates effectiveness as a member of a team as well as the ability to work independently and to take initiative
Flexibility and ability to prioritize job responsibilities
Ability to provide and receive peer supervision
Ability to maintain personal balance and accomplish multiple tasks that require a variety of skills
Demonstrates skills of self-direction
Ability to relate with children
Ability to maintain accurate data and documentation of client services
Ability to resolve conflict
Bilingual preferred.
Licenses/Credentials
·       Valid Texas Driver's License and clear driving record
RESPONSIBILITIES:
Ensure that all school age children are enrolled in school immediately after arrival in shelter
Plan and implement holiday and summer field trips and afterschool activities
Meet with each parent upon shelter entry to determine needs/goals, etc.
Plan and implement activities for clients to do without supervision of staff
Provide parenting classes to both shelter and housing clients
Be a liaison to CPS and schools
Help parents and children transition to other services as needed, to preschool, or to kindergarten or other specialized agencies or services as appropriate.
Ensure that parents and children feel safe and welcomed in shelter.
Maintain relationships with clients as they transition and are in our housing programs. Continue to provide services to families in housing.
Maintain and submit in a timely way all required family and program documentation
Organize and inventory supplies/materials, uniforms etc.
Responsible for organization and distribution of all Christmas donations
Regular distribution of newsletter/update sheet to all departments concerning children's program events and services
Provide crisis intervention to parents in the shelter
Consult with parents on best practices in parenting including FAC discipline policies
Ensure that all groups are therapeutic and/or educational
Plan and implement all children's evening groups (twice a week)
Supervise all volunteers in the children's program
Believe in and act in accordance with the agency's mission statement and goals
Experience working with diverse population and groups.
Write routine reports, correspondence and appropriate case notes.
Maintain and submit in a timely way all required family and program documentation.