Director of Shelter Services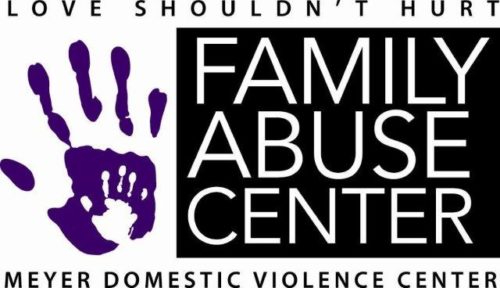 Website Family Abuse Center
General Description and Purpose:
The overall responsibility of the Director of Shelter Services is to oversee the day-to-day operations of the Family Abuse Center emergency shelter. Key responsibilities include supervising resident advocates, case managers, and Food Service Coordinator; overseeing shelter operations; compiling shelter data/statistics/reporting; program development, management, and evaluation; providing case management services to clients. As needed this position will answer crisis calls, supervise shelter case managers, resident advocates, and food services and complete other tasks as assigned by supervisor. Must be able to respond to emergencies in the shelter at all hours of the day and provide on-call services and fill in when shelter staff are unavailable.
Qualifications:
The qualifications listed below are representative of the education, experience, skill/ability, and licenses/credentials required. Reasonable accommodations may be made to enable individuals with disabilities to perform the essential functions.
Education:
Master's (LMSW preferred) or a Bachelor's Degree (B.A.) in Social Work or related field.
Knowledge of crisis intervention, case management, social work theory and ethics.
Experience:
2-4 years experience in the field of domestic and/or sexual violence.
Experience working with diverse populations and groups.
Experience in non-profit work and supervision.
Experience in domestic and/or sexual violence case management.
Demonstrated effectiveness in working as both a leader and a member of a team.
Skills/Abilities:
Ability to offer guidance, support, and leadership to staff.
Demonstrates effectiveness in working as both a leader and member of a team.
Understands appropriate conflict resolution and demonstrate skill in that area.
Ability to handle crisis situations with sensitivity and assertiveness.
Flexibility and ability to prioritize job responsibilities.
Ability to maintain personal balance while accomplishing, multiple tasks that require a variety of skills.
Demonstrates skills and self-direction.
Ability to provide and receive peer supervision.
Strong oral and written communication skills.
Strong organizational skills.
Speak effectively before groups of clients.
Ability to maintain accurate data and documentation of client services.
Ability to resolve conflict.
Provide and receive supervision.
Work in basic computer programs such as MS Word & Excel.
Kitchen skills.
Bilingual preferred.
Licenses/Credentials:
LCSW, LMSW or LPC preferred
Food Manager's License
First Aid/CPR
Valid Texas Driver's License and clear driving record
Responsibilities:
Supervise shelter case managers, resident advocates, and food service.
Train staff extensively on all aspects of case management.
Provide transportation, on-call services and other aspects of shelter management.
Recommend policy and procedures for direct services in shelter.
Coordinate and oversee intern programs in direct services when applicable.
Monitor that shelter clients feel safe and welcomed.
Believe in and act in accordance with the agency's mission statement and goals.
Read and interpret documents such as operating manuals and professional journals.
Write routine reports, correspondence and appropriate case notes.
Create/maintain on-call schedule with staff.
Assist in data collection and review of shelter data and surveys.
Ability to handle and resolve client grievances as necessary.
Schedule and supervise RAs.
Ensure that staffing levels are adequate to maintain a safe shelter at all times.
Document all client services as well as community outreach work.
Other Requirements:
Maintain and sustain shelter client services during an emergency with assistance from Supervisor.
This job should not be interpreted as all-inclusive. It is intended to identify the essential functions and requirements of this position. The incumbents may be requested to perform job-related responsibilities and tasks other than those stated in this job description.