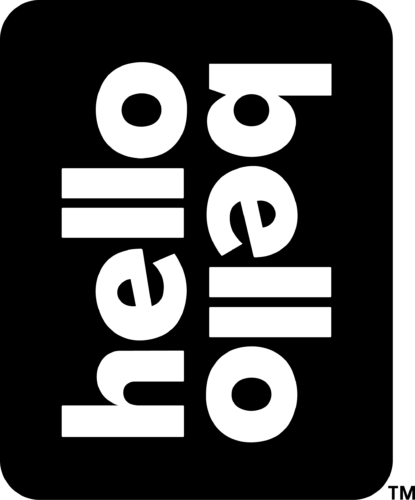 Are you a team player with an eye for quality and a great attention for detail? Do you have a knack for working hands-on alongside a team of talented and hardworking professionals? If so, you might have exactly what it takes to become Hello Bello's newest villager. Hello Bello specializes in making premium, sustainable products for babies everywhere at a fraction of the price.
The Packaging Associate will work hands-on in our production line to ensure that every aspect of our packaging process is running smoothly, efficiently and up to the quality standards Hello Bello aims to implement in all of our products. This includes safety, quality, teamwork, performance and housekeeping.
Key Responsibilities:
Inspects quality of bags daily and ensures they are up to Hello Bello standards
Send finished products through box taper and coder
Load bags on bag wicket conveyor
Alerts operating crew of any issues within the production line
Ensure that the lines as well as floor stays clean of debris an obstacles
Assist team mates on scheduled maintenance days
Adheres to all safety rules and ensures all team mates are doing the same
Keeps products organized and ready for the next step
Qualifications:
2+ years of professional work experience (experience in manufacturing preferred)
Ability to work in a team setting  and meet all Safety, Quality and Production goals.
Ability to analyze and troubleshoot issues on the production line.
Understands the machines used on the line including, stacker, box taper, metal detector, printers and stretch wrappers
Ability to read production schedule
Ability to analyze cost breakdown of materials on the line
High school diploma or higher education preferred but not required.
Benefits and Perks:
Health, Dental & Vision benefits after 30 days
FSA, HSA and 401k options at your discretion
Discounts on Hello Bello products in-store and online
Climate Controlled Facilities
Safety Shoes Reimbursement
Paid maternity and paternity leave
Paid vacation and holidays
Opportunities for growth
Friendly and approachable team
Compensation: $16
Actual compensation is determined based on a number of factors, including but not limited to your relevant skills, qualifications, and years of experience.
Hello Bello is an Equal Opportunity Employer. All qualified applicants will receive consideration for employment without regard to race, color, religion, sex, age, veteran status, or any other classification protected by Federal, State or Local Laws.
We encourage you to apply regardless of meeting all qualifications and/or requirements
About Us:
Hello Bello is so much more than just a baby company – we're on a mission. We believe in 'Premium for All' and are committed to creating the highest quality products at the most reasonable cost, because every child deserves the best. We believe in doing better for babies, parents, and the planet. We believe in doing good and giving back. We believe in exceeding expectations and going above and beyond. And while it's all serious business to us, we also believe in having fun – and we try to with product design, content, and community. And obviously with each other, too. Join us!