INSTRUCTIONAL APPLICATION SPECIALIST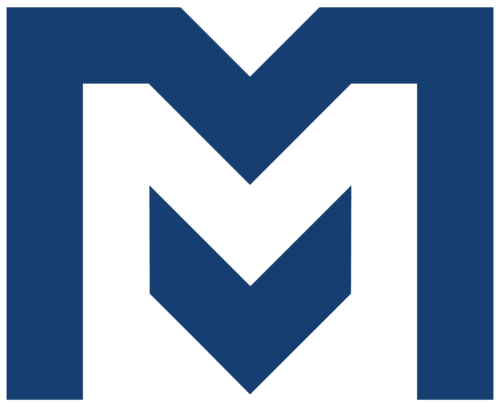 Application will not be considered until ALL required documents are received.
****POSITION OPEN UNTIL FILLED****
Annual Salary: Minimum $57,180 
LOOKING FOR INDIVIDUALS WHO EXEMPLIFY OUR COLLEGE VALUES: Communications: We will be open and courageous in our communication with students and with one another. We will communicate decisions and the reasons for them.  Excellence: We will strive for excellence in all that we do. We will actively plan for the future, seeking new and innovative ways to accomplish our mission.  Inclusiveness: We will seek to appreciate and understand our students and each other, actively seeking different viewpoints. We will work to create a welcoming environment where our diverse community of students and employees learn, teach, and work together.  Integrity: We will work with the highest level of integrity, taking responsibility for all of our actions. We will tell the truth and seek to be fair in our decision-making and actions.  People: We will be honest, humble, respectful, and gracious to our students and to each other. We best serve our students, colleagues, and community when we work as a team.  
GENERAL POSITION DESCRIPTION:
Provide technology assistance, training and support to MCC faculty on online course development to include use of proctoring and anti-plagiarism software, video software, software in support of American Disability Act (ADA), and other campus software.  Manage the college's Learning Management Software (LMS), specifically D2L Brightspace. Create and modify databases. Provide training to instructors on classroom materials, technology, and electronic resources available at MCC. Provide maintenance/support for relevant systems/applications and monitor/audit systems in support of MCC's instructional and learning management systems. This position receives general direction from the Director of the Center for Teaching and Learning and exercises no supervision.
NOTE:  This is a security sensitive position and an appropriate background investigation will be made on applicants being strongly considered for this position.  
MINIMUM QUALIFICATION REQUIREMENTS:
Education: Associate Degree from an accredited college or university. (A minimum of 12 college credits plus relevant work experience may be substituted for required degree.) Experience: Two or more years of relevant, professional work experience.  
SELECTION CRITERIA:
*Attach a brief statement addressing how you acquired each of the following Knowledge, Skills and Abilities through your education, personal experience or previous employment.
Knowledge of: 1. D2L Brightspace or other web-based enterprise course management systems. 2. Methods and software to capture and edit multimedia content for online courses, such as Snagit, Camtasia, and Zoom. 3. Best practices in electronic learning environments. 4. Basic computer applications.  Skills in: 5. Problem solving and decision-making. 6. Effective listening. 7. Synthesis of information. 8. Make constructive suggestions based on oral input. 9. Customer service orientation. 10. Analytical thinking and problem solving. 11. Organizational. 12. Time management. Ability to: 13. Troubleshoot LMS and instructional technology. 14. Manage multiple projects concurrently. 15. Assist in designing, developing and delivering workshops and online training to faculty and staff in the use of technologies in multiple modes of delivery. 16. Perform duties in an independent, timely, efficient manner, requiring a minimum of direct supervision. 17. Assist in compliance with copyright and ADA guidelines. 18. Communicate concisely, both orally and in writing. 19. Maintain professional collaborative working relationships with those contacted in the course of work. 20. Provide timely service to incoming requests. 21. Prioritize multiple incoming issues in order of importance. 22. Make decisions with best interest of security and confidentiality in mind. 23. Maintain cooperative working relationships with those contacted in the course of work.  
WORKING CONDITIONS:
Sedentary-Desk work; occasional field trips e.g. for college or program activities. Minimal Hazard/Exposure-Standard office setting.  At least minimal environmental controls are in place to assure health and comfort.  
BENEFITS:
Health Insurance, retirement plan, sick leave, vacation, holidays.  Eligible employees and dependents may take college courses tuition free.  Participation in Medicare Part A, but not Social Security (FICA).  
APPLICATION PROCESS:
Interested and qualified applicants should submit application materials to:  https://www.schooljobs.com/careers/mclennan. NOTE: Finalists may be asked to participate in an in-basket exercise. MCC uses E-Verify to confirm the employment eligibility of all newly hired employees. For more information visit www.dhs.gov/e-verify. Please feel free to contact this office regarding the status of your application.  
REQUIRED APPLICATION MATERIALS:
Online Employment Application
Resume
*KSA Statement (See Selection Criteria above)
Copies of college transcripts
  MCC provides equal educational opportunities to all individuals and does not discriminate against any individual regardless of race, color, religion, national or ethnic origin, gender, disability, age, veteran status, genetic information, sexual orientation, gender identity, pregnancy, or other legally protected category in its educational programs, activities, or employment. http://www.mclennan.edu/employees/policy-manual/docs/E-XXXIV.pdf