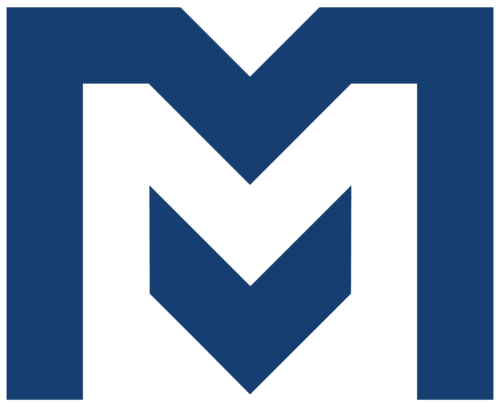 Application will not be considered until ALL required documents are received.
****POSITION OPEN UNTIL FILLED****
ANNUAL SALARY: Minimum $40,250   
LOOKING FOR INDIVIDUALS WHO EXEMPLIFY OUR COLLEGE VALUES: Communications: We will be open and courageous in our communication with students and with one another. We will communicate decisions and the reasons for them.  Excellence: We will strive for excellence in all that we do. We will actively plan for the future, seeking new and innovative ways to accomplish our mission.  Inclusiveness: We will seek to appreciate and understand our students and each other, actively seeking different viewpoints. We will work to create a welcoming environment where our diverse community of students and employees learn, teach, and work together.  Integrity: We will work with the highest level of integrity, taking responsibility for all of our actions. We will tell the truth and seek to be fair in our decision-making and actions.  People: We will be honest, humble, respectful, and gracious to our students and to each other. We best serve our students, colleagues, and community when we work as a team.  
GENERAL POSITION DESCRIPTION:
To assist Manager, Equine Programs in the planning, coordinating, promoting, evaluating and supervising of equine activities, including lessons, camps, and clinics. Supervise riding instructors, clinicians, and summer camp staff.  This position will collaborate in the development and delivery of continuing education programming conducted at the Highlander Ranch and other duties as assigned and necessary. This position receives general direction from the Manager of Equine Programs and exercises no supervision. NOTE:  This is a security sensitive position and an appropriate background investigation will be made on applicants being strongly considered for this position.  
MINIMUM QUALIFICATION REQUIREMENTS:
Education: Associate Degree in equine science, farm and ranch management, or business management.  Three years of equine program management work experience may substitute for the Associate Degree.
Experience: Two or more years of relevant, professional work experience.  
PREFERRED QUALIFICATIONS:
Certifications: Bachelor degree in equine science, farm and ranch management, or business management. Certified Horsemanship Association's English/Western Instructor certification.  
SELECTION CRITERIA:
*Attach a brief statement addressing how you acquired each of the following Knowledge, Skills and Abilities through your education, personal experience or previous employment.
Knowledge of: 1. Daily horse care, including feeding, watering, exercising, grooming and general healthcare. 2. Horse management including maintaining records and care of all tack. 3. Organization in the daily routine of managing a lesson program, including staff training and supervision, scheduling, arena usage, events, and record-keeping. 4. Instructing staff in the safe practices of horses. 5. Farrier work and hoof care. (Not expected to do farrier work on horses) 6. Horse and/or livestock shows. Skills in: 7. Loading/unloading horses on a trailer, hook-up a gooseneck horse trailer, safely pull trailers, both gooseneck and conventional, and to inspect the trailer for safety concerns. 8. Identifying common horse ailments (such as colic, lameness, and assess general horse health). Ability to: 9. Instruct staff in the safe practices of horses. 10. Instruct staff in the safe usage of ranch and horse equipment, machinery and vehicles. 11. To assist in the preparation and utilization of a budget, including reading the budget, purchasing items using the budget and similar activities. 12. Use a computer for general office practices, including e-mail, word processing, and similar activities. 13. To assist in the management of the programs offered at Highlander Ranch. 14. Communicate clearly and concisely, both orally and in writing.  
WORKING CONDITIONS:
Exertive-Significant exertion on a daily basis.  Awkward positions and sustained activities require strength.  Frequent moderate lifting is required. Continual Exposure for Recurring Risk-At least half of each week requires exposure to sensory extremes. Several times weekly there may be exposure to chance of injury or loss of life, requiring additional safety precautions.
BENEFITS:
Health Insurance, retirement plan, sick leave, vacation, holidays.  Eligible employees and dependents may take college courses tuition free.  Participation in Medicare Part A, but not Social Security (FICA).  
APPLICATION PROCESS:
Interested and qualified applicants should submit application materials to:  https://www.schooljobs.com/careers/mclennan. NOTE: Finalists may be asked to participate in an in-basket exercise. MCC uses E-Verify to confirm the employment eligibility of all newly hired employees. For more information visit www.dhs.gov/e-verify. Please feel free to contact this office regarding the status of your application.  
REQUIRED APPLICATION MATERIALS:
Online Employment Application
Resume
*KSA Statement (See Selection Criteria above)
Copies of College Transcripts
MCC provides equal educational opportunities to all individuals and does not discriminate against any individual regardless of race, color, religion, national or ethnic origin, gender, disability, age, veteran status, genetic information, sexual orientation, gender identity, pregnancy, or other legally protected category in its educational programs, activities, or employment. http://www.mclennan.edu/employees/policy-manual/docs/E-XXXIV.pdf