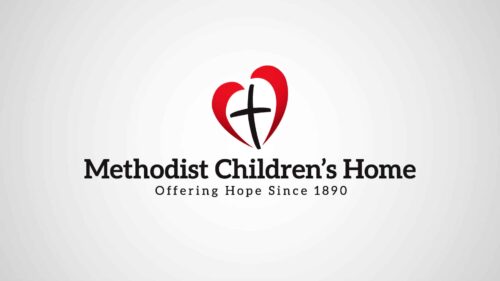 Website Methodist Children's Home
We empower all we serve to experience life to the fullest.
JOB SUMMARY 
The Stewardship Specialist is responsible for data entry related to gifts and other correspondence that arrives at Methodist Children's Home. The accurate documentation of donations and information, in both electronic and hard copy formats, helps ensure MCH is compliant with Board-approved policies and procedures regarding charitable giving. The Stewardship Specialist is supervised by the Director of Stewardship.  The Stewardship Specialist must maintain a healthy value system, including moral and ethical behavior consistent with the agency's mission and core values.
DUTIES AND RESPONSIBILITIES
Responsible for entering gifts for MCH received in person, by mail, over the phone or online into the development database.
Assist in reviewing and reconciling donations in order to verify accuracy.
Maintain a friendly, cooperative and service-oriented attitude when interacting with supporters and others by phone or in person.
Follow established procedures to assist in producing charitable gift receipts and letters of acknowledgment.
Work carefully and precisely in data entry so that critical errors are not made. Critical errors are those that violate policy or may reduce the donor's desire to make an additional gift to MCH.
Maintain accurate computer records that detail donations as well as confidential donor information.
Plan work assignments as instructed by the Director of Stewardship so that agreed upon deadlines are met consistently.
Maintain accurate information on the database including timely updates when donors are deceased, move, or ask to be removed from the mailing list.
Assist as directed in the upkeep of the Perkins Heritage Home.
Work with fundraising staff to ensure they have all necessary donor-related data including, but not limited to, prompt and accurate information regarding their donors, change of appointments, notification of deaths, etc.
Perform secretarial duties as needed for the Vice President for Development and/or Director of Stewardship.  Duties may include typing, photocopies, sending special mail, filing, etc.
Complete assigned tasks with a focus on accuracy and efficiency.
WORKING CONDITIONS 
The Stewardship Specialist is considered a full participant in decisions made on behalf of the Development Department, especially those involving the benefactor database. The Development Department is typically open Monday through Friday from 8:00 a.m. to 5:00 p.m. However, occasional overtime may be required to meet deadlines. A technology stipend is provided to support the communication requirements of this position.
EDUCATION
A high school diploma is required, and previous experience in fundraising databases or related office experience is preferred.
TRAINING 
Training hours must be completed annually to comply with licensing and accreditation standards, as well as MCH policy.  The employee's supervisor may require additional training to meet specific job requirements or enhance professional growth.  Completion of training requirements is mandatory for continued employment.
OTHER 
The individual who will perform best in this position will be one who focuses on details and is able to lead others to work with accuracy and quality.  Strong computer skills, including database entry, is preferred. A minimum two years of office experience in the secretarial field operating word processing software and personal computers is preferred.  A minimum typing speed of 60 wpm is required, however 70 wpm or higher is preferred.
The Stewardship Specialist must be at least 21 years of age and have a valid Texas Driver's License, an excellent driving record that meets the standards set forth by the liability insurance company and Methodist Children's Home, no criminal history and acceptable references.
CLOSING STATEMENT
I have reviewed the job description for the position of Stewardship Specialist and understand I must be able to perform the duties outlined above.  The physical demands/requirements of the position are provided in another document and discussed at hire.  I understand that due to the complexities of the position all duties and responsibilities may not be outlined in this job description and the duties and responsibilities of this position are subject to change.