Part- Time Administrative Assistant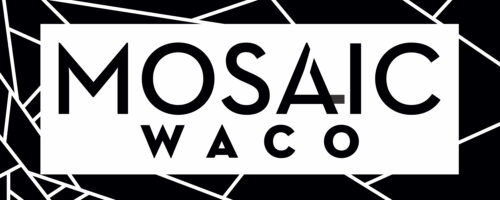 Job Title: Part-Time Administrative Assistant       Reports to: Lead Pastor Hourly Rate:  $16.00 – $18.00 (DOE)           Hours Per Week: Up to 20 hrs *Hourly rate will be commensurate with education and work experience. FLSA Classification/ Position Status: Non-exempt / Part Time/ At-Will Organization Values Gospel-Centered At Mosaic Waco we believe the Bible is all about Jesus. God loves you just the way you are, but refuses to leave you where you are. This good news is too good to keep to ourselves. Therefore, every member of the body is called to share the Gospel where they are and where God takes them. Multicultural At Mosaic Waco we worship God by intentionally celebrating different cultures and languages so that we get a fuller picture of the Kingdom. Mosaic is not colorblind. God has stamped every man, woman, and child with His IMAGO DEI (Image of God) giving them dignity and value. Therefore, Mosaic is for ALL people and believes biblical values should produce a heart for social justice. Spirit Led At Mosaic Waco, we believe in the Holy Spirit, God Himself dwells in our hearts! This incredible reality pushes us to slow down and follow where the Spirit is leading in repentance, discipleship, and service. Our Mission is to:
Adore Christ
Apply the Gospel
Act with Metch and Justice
Summary/Objective: The ideal Part-Time Administrative Assistant for Mosaic Waco is a professing Christian believer whose beliefs are in alignment with the church's organizational values and mission and exhibits a strong commitment to completing the major responsibilities and duties with cultural intelligence. The Part-Time Administrative Assistant is responsible for assisting and coordinating various aspects of the church's operations.  This involves providing support to the church staff, pastors, and congregation, ensuring smooth day-to-day functioning.These tasks may include but not limited to managing administrative duties such as handling phone calls, responding to emails, and maintaining records. The Part-Time Administrative Assistant will also serve as a point of contact between different departments within the church, facilitating effective communication and collaboration. Work authorization/security clearance required: Must be eligible to work in the United States. Qualifications Education, Licenses, Certification, and Experience 1. High School degree or GED 2. Valid Texas Drivers' License 3. Valid Personal Auto Liability Insurance 4. Church administrative assistant or secretarial work experience (preferred) Competencies and Expectations: Humble: Demonstrates self-awareness and works generously with others. Motivated: A self-starter who takes initiative and identifies ways to improve processes. Organized: Diligent and shows attention to detail. Professional: Communicates and conducts themselves in a respectful and professional manner. Available: Works flexibly to meet the needs of the church calendar. Knowledge, Skills, and Abilities 1. Ability and willingness to profess your Christian belief 2. Ability to align and exhibit your Christian belief with Mosaic Waco's mission and organizational values 3. Ability to commit to completing duties and responsibilities with cultural intelligence 4. Ability to demonstrate a high level of integrity and commitment to enhancing the mission, vision, and culture of Mosaic Waco 5. Must be courteous and tactful with the congregation, 6. Must exhibit exceptional interpersonal communication skills and the ability to develop and maintain effective working relationships with the staff, elders, and the community at large 7. Demonstrates excellent verbal and written communication skills with minimal or no errors 8. Demonstrates a primary focus and strong commitment to producing excellent and engaging communication material 9. Demonstrates the ability to exercise latitude and independence in completing duties, responsibilities, projects, and assignments 10. Must exhibit a team player spirt and willingness to serve as part of an interdisciplinary team with some shared job responsibilities 11. Ability to use various creative producing software programs including but not limited to Canva, Google (Docs, Sheets, Forms), or equivalent applications 12. Proficient knowledge of Microsoft Suite (Word, Excel, PowerPoint, etc.) 13. Proficient in using various office equipment including but not limited to computers, printers, scanners, copiers, and other commonly used office equipment 14. Highly efficient and excellent organizational and planning skills, as reflected in the ability to prioritize multiple simultaneous tasks, adaptability/flexibility, resilience, meet deadlines, and produce timely, accurate, and quality results 15. Demonstrates consistent professional conduct and meticulous attention to detail Major Duties and Responsibilities: 1. Prepares and edits Sunday bulletins and slides with minimal or no errors. 2. Writes and send weekly newsletters to the church. 3. Uses productivity editing tools to ensure the highest quality of written presentations and materials. 4. Generates necessary graphics for upcoming events. 5. Maintains oversight of the church's calendar and communicates with various ministries (pastors, staff, volunteer leads). 6. Purchases and keeps an inventory of all office supplies and maintains an organized workspace for the team. 7. Keeps copies of checks received from the deacons and keep accurate records of tithes in the payment system. 8. Facilitates reimbursement for various church expenses. 9. Checks and responds to Mosaic Waco's community email account 10. Purchases weekly hospitality supplies (eg: cups, creamers, etc.) 11. Keeps accurate church records (members, attendance, calendar) 12. Attends weekly liturgy, staff, and one on one meetings. 13. Runs weekly errands/tasks (eg, pick up mail, stop at the store for supplies). 14. Tracks staff PTO. 15. Coordinates and communicates with Mission Waco and other vendors regarding property management. 16. Coordinates, processes payment and oversees services and setup needs with church vendors. 17. Coordinates and arranges childcare for small groups and church events. 18. Performs *other duties as assigned and as needed to help drive our vision, fulfill our mission, and abide by our organization's values. *Other Duties as Assigned: Please note this job description is not designed to cover or contain a comprehensive listing of activities, duties, or responsibilities required of the employee for this job. Duties, responsibilities, and activities may change at any time with or without notice, and the team member may be asked to perform other duties as assigned. Physical and Mental Requirements and Abilities The role of an Administrative Assistant often requires the ability to work effectively in a moderate to fast-paced office environment. This environment typically involves frequent activities, interactions, and tasks that must be completed within specified timeframes. Additionally, interruptions and unexpected events may occur, which can require flexibility and adaptability while maintaining a professional and courteous demeanor. The physical demands described here are representative of those that must be met by the Administrative Assistant to perform the essential functions of this job successfully. The employees frequently sits and/or stands.  The employee may occasionally climb, balance, stoop, kneel, crouch, crawl, lift, and/or move up to 25 pounds. The employee will frequently use electronic devices, including but not limited to personal and laptop computers, printers, scanners, and other typical office equipment.  Frequent typing is required; therefore, the employee will constantly use their fingers, hands, wrist, elbow, and any necessary upper extremities.  Employees may occasionally have to twist, pull, or stretch.  The employee will frequently read print or computer material with various text sizes and colors.  The employee will have to view and analyze images, pictures, charts, and graphics. Specific vision abilities required by this job include close vision, distance vision, color vision, peripheral vision, depth perception, and the ability to adjust visual focus with or without using prescribed or over-the-counter optical glasses, contact lenses, or other visual aids.  The Administrative Assistant will occasionally travel within and outside the city limits and may be exposed to various (fair to extreme) weather conditions.
Interested candidates who meet the qualifications for this position are encouraged to apply here.