Certified Nurse Aide / Caregiver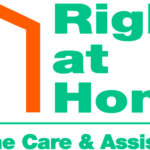 Website Right at Home
In Home Care and Assistance
Want to join a company that truly makes a difference in the world? Be the best as a Right at Home Caregiver!
We are flexible and can match your schedule! Want 15 hours a week? Want 40+ hours a week!?!  We can do it! 
 
What You'll Do and Who You Are: 
The good news is that your training will teach you everything you need to know to succeed on the job. But there are a few skills you should have from the get-go: 
 
We have a great work culture at Right at Home and look for people with a similar mindset. You're the honest, energetic and approachable type; able to get along and communicate easily with people at all levels. You're never short of a smile and take real pride in your work; cope well under pressure and thrive on a challenge. 
 
You don't mind getting a little dirty…this could include (but not limited to) light housekeeping, laundry and other household chores. 
 
You don't have to be a gourmet chef but you can prepare a good meal and work your way around a kitchen. 
 
You are able to assist the client in many ways, this could include (but are not limited to), medication reminders, standby safety assistance during toileting/showering and companionship activities such as reading, music, puzzles, etc. 
Previous experience or CNA a plus!