Accounts Receivable/Billing Coordinator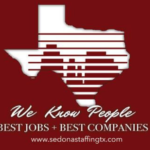 Website Sedona Staffing Services
Serving Waco since 2001. Free to Applicants!
Sedona Staffing Services is immediately hiring for an Accounts Receivable/Billing Coordinator to work in Waco, Texas for one of our client companies!
This is a Full Time, Direct Hire position 
Job Title: Accounts Receivable/Billing Coordinator
Work Hours: M-Friday 8 AM to 5 PM
Work Location: Waco, TX
Pay: $45,000-$55,000/ year to start
Summary:
Individuals pursuing the accounts receivable billing coordinator position should have solid communication, customer service, organizational, and interpersonal skills. Proficiency with the Microsoft Office applications of Excel and Word is expected; familiarity working in an AS400 environment is valued. Previous billing experience is required with additional consideration being placed on construction billing experience.
Job Description:
Review purchase orders and identify job specific billing procedures for each contract.
Document pertinent specifics.
Coordinate with shipping clerk, project salesman, project managers, and accounting supervisor to reconcile customer requirements and/or capabilities to determine how and when project will be billed.
Coordinate with accounts payable to ensure cost plus buy-out items and freight charges are billed to customer.
Set-up the terms, tax status, and other billing constants on the AS400 system.
Create invoices on the AS400 system from delivery tickets in accordance with purchase order terms to ensure the accuracy of every invoice.
Create invoices in Excel spreadsheets where necessary to meet customer P.O. requirements.
Process and create all lien release forms associated with billing as required by specific purchase order.
Audit billings on each project for unbilled pieces.
Reconcile each month, all billings by project to general ledger.
Research and resolve accounts receivable issues with customers.
Reconcile billings to total project values by utilizing AS400 queries.
Serve in "notary public" capacity for executing required contract documents.
Clean and organize the break room.
Compute time cards as needed as a backup to the Payroll Coordinator.
Work overtime, holidays, and weekends as requested by Office Manager.
Education and Experience Needed
A high school diploma or equivalent is required.
College training with hours in business and/or accounting courses is preferred.
Keyboarding and 10-key by touch ability is expected
Benefits Offered
Medical Insurance – Blue Cross Blue Shield
Prescription Insurance
Dental Coverage
Life Insurance
Accidental Death insurance
Short Term Disability Insurance
Long Term Disability
Retirement – 401k and Profit Sharing options
Education Assistance
Paid Vacation