General Production Associate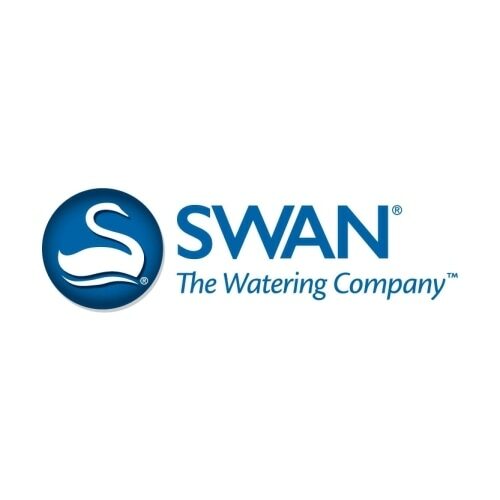 Website Swan Hose
General Production Associate
Company Overview
Swan Products, LLC is a leading manufacturer of lawn and garden watering products in North America. Founded in 1927 as the Swan River Tire and Rubber Company, we are one of the original manufacturers of hoses in the industry. As a privately held company, we retain our position in the market with strategically placed manufacturing and distribution facilities throughout the United States and Canada.
Job Summary
The General Production position will support plant operations by performing job duties that constitute the production, satisfaction is maintained at the highest inspection and distribution of products or services. The incumbent will ensure safety, quality, productivity, cost control & customer levels.
Primary Functions and Duties
· Maintains a safe and clean working environment, observes and follows all safety policies, wears appropriate and prescribed personal protective equipment (PPE). Must complete any necessary and/or required safety training
· Maintain safe & orderly storage area by arranging material, products, and equipment as required
· Must practice good housekeeping skills (i.e. sweeping, wiping, mopping, trash disposal, etc.). Maintains a clean, neat, and well-organized work area, which includes returning items to appropriate locations and areas (i.e. backdrops, brass, strapping, pallet jacks, etc.)
· Ensure that product is organized, stacked, and stored appropriately in accordance with the facilities inventory process.
· Immediately notifies line operator, line leads, and management of quality issues and concerns. Finished Product should be visibly acceptable and inspected for 100% customer satisfaction (i.e. hoses are clean, neat, properly arranged in boxes/ packaging, crimped, utilized correct materials, etc)
· Takes ownership in ensuring products produced meet quality standards and are built according to the product specification sheet
· Ensures all components are correct per the specification (i.e. verification processes, backdrops, brass, ties, etc)
· Demonstrates the ability to coil hoses both manually and through the use of technological automation.
· Responsible for maintaining and stocking table area on the auto coiler
· Ensure appropriate materials are readily available prior to run production
· Load backdrops inside the auto coiler backdrop machine when needed in accordance with site safety processes and procedures
· Clears loose scrap and obstructed hose from auto-coiler near the exiting conveyor in accordance with site safety processes and procedures
· Insert ends and ensures all products are crimped in accordance with quality standards.
· Meets and exceeds all pallets produced (per hour) goals
· Demonstrates the ability to identify and re-set minor errors as displayed on the auto-coiler screen. GP personnel access levels for example: (i.e. if automated machines are required to be reset more than three times in a 60-minute interval maintenance personnel will need to be notified immediately)
· Package product in an accurate, timely, and safe manner
Required Qualifications
· High School diploma or equivalent.
· 1-3 years experience in a manufacturing environment (preferred)
· Basic computer skills (e.g. Microsoft Office) (preferred)
· Strong attention to detail
· Good verbal and written communication skills.
· Effective math and reading skills
· Ability to work effectively in a team environment
· Organizational skills; ability to work with little supervision
Salary commensurate with experience
Job Type
· Full-time
Physical Demands
While performing the essential duties of this job, the employee is regularly required to sit; use a computer keyboard, monitor and mouse, telephone and printer; reach with hands, and arms, talk, see and hear. The employee is occasionally required to stand, walk, stoop or kneel and must occasionally lift and/or move up to 25 pounds.
Benefits
401(k)
401(k) matching
Dental insurance
Disability insurance
Flexible spending account
Health insurance
Life insurance
Paid time off
Vision insurance
Typical Schedule
All Shifts
7a-3p
3p-11p
11p-7a
Work Location
Waco, Texas
Company's Website
www.swanhose.com
Work Remotely
No
COVID-19 Precaution(s)
Personal protective equipment provided or required
Temperature screenings
Social distancing guidelines in place
Virtual meetings
Sanitizing, disinfecting, or cleaning procedures in place
Virtual meetings
· Sanitizing, disinfecting, or cleaning procedures in place
Job Type: Full-time
Salary: From $17.00 per hour
Benefits:
401(k)
401(k) matching
Dental insurance
Employee assistance program
Flexible spending account
Health insurance
Life insurance
Paid time off
Referral program
Retirement plan
Vision insurance
Schedule:
Monday to Friday
Weekend availability
Ability to commute/relocate:
Woodway, TX 76712: Reliably commute or planning to relocate before starting work (Required)
Application Question(s):
Are you able to work Saturdays?
Education:
High school or equivalent (Required)
Work Location: One location