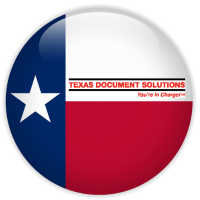 Website Texas Document Solutions, Inc.
Employee Owned Document Technology Solutions Company
One of America's Oldest Established Independent Regional Canon, Sharp, HP, and Kyocera Office Technology and Solutions Providers with Offices throughout Central and East Texas is Accepting Applications for a Field Service Technician for the Greater Waco Area that includes McLennan, Bell, and surrounding counties and communities! Join this Employee Owned and Debt Free Company with a 50 Year History of Growth and Success.
Salary based on experience level with Milage Reimbursement Compensation. Excellent Healthcare & Dental Benefits Program. Company Financed Employee Stock Ownership Program. Mechanical/Electrical/Technical experience is needed. Previous Copier or Printer Repair experience is a plus. Current Manufacturer Certification is ideal allowing for the best compensation package! Computer Skills including email communication. Need excellent verbal communication skills and telephone skills. Excellent customer service skills and the ability to work with customers in person and over the phone. Strong troubleshooting and diagnostics skills with problem-solving and decision-making and analytical abilities. Must have a valid driver's license with a good driving record. Reliable Transportation. No Felony Convictions.
Submit Resumes online: www.TexDocSol.com/Employment or by email to info@TexDocSol.com
Job Type: Full-time
Salary: $31,800.00 – $53,000.00 per year
Benefits: Health, Dental, Vision, LTD and Life Insurance.  Paid time off
Schedule: 8-hour shift – M-F 8AM-5PM
Supplemental pay types: Bonus Pay
Ability to commute/relocate: Waco, TX 76712: Reliably personal transportation and planning to relocate before starting work (Required)
Education:  High school or equivalent (Required)
Experience:  Mechanical/Electrical/Technical: 2 years (Preferred)
License/Certification: Driver's License (Required)
Work Location: In person – Waco TX