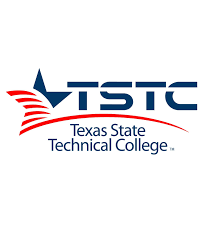 Website Texas State Technical College
Are you looking for a change and the opportunity to give back to the future workforce of Texas?
Do you know Texas State Technical College (TSTC) is the only state-supported technical college system in Texas!
The Plumber II performs skilled installation, maintenance and repair of such plumbing systems as water, gas, air, steam, and sewer and their component parts. Works under the direction of Foreman or Supervisor. Acts as working leader to plumbers and
maintenance workers.
 
Education/Experience/Knowledge/Skills
High School graduation or the equivalent or five years combined vocational school or apprenticeship and experience and possess a State Journeyman plumber's license.
Possess valid Texas Driver's License and be insurable under TSTC Liability Policy
Minimum 4 year experience in Plumbing Field
Ability to perform all standard plumbing task in accordance with plumbing codes.
Exertive: Significant exertion on a daily basis. Awkward postures and work positions; sustained activities require strength (e.g. using tools). Frequent moderate lifting (30-60 lbs). Continual Exposure or Recurring Risk: At least half of each week requires exposure to sensory extremes. Several times weekly, exposure to chance of injury or loss of life, requiring additional safety precautions.
Production Equipment: _backhoe, sewer machines, plumbers torch, pipe threading tool, standard plumbing hand tools, automotive vehicle, and Vacuum trailer.
This job descriptions covers a position in which the percentage of time spent on the essential functions will vary based on the workload and will ultimately be determined by the supervisor.